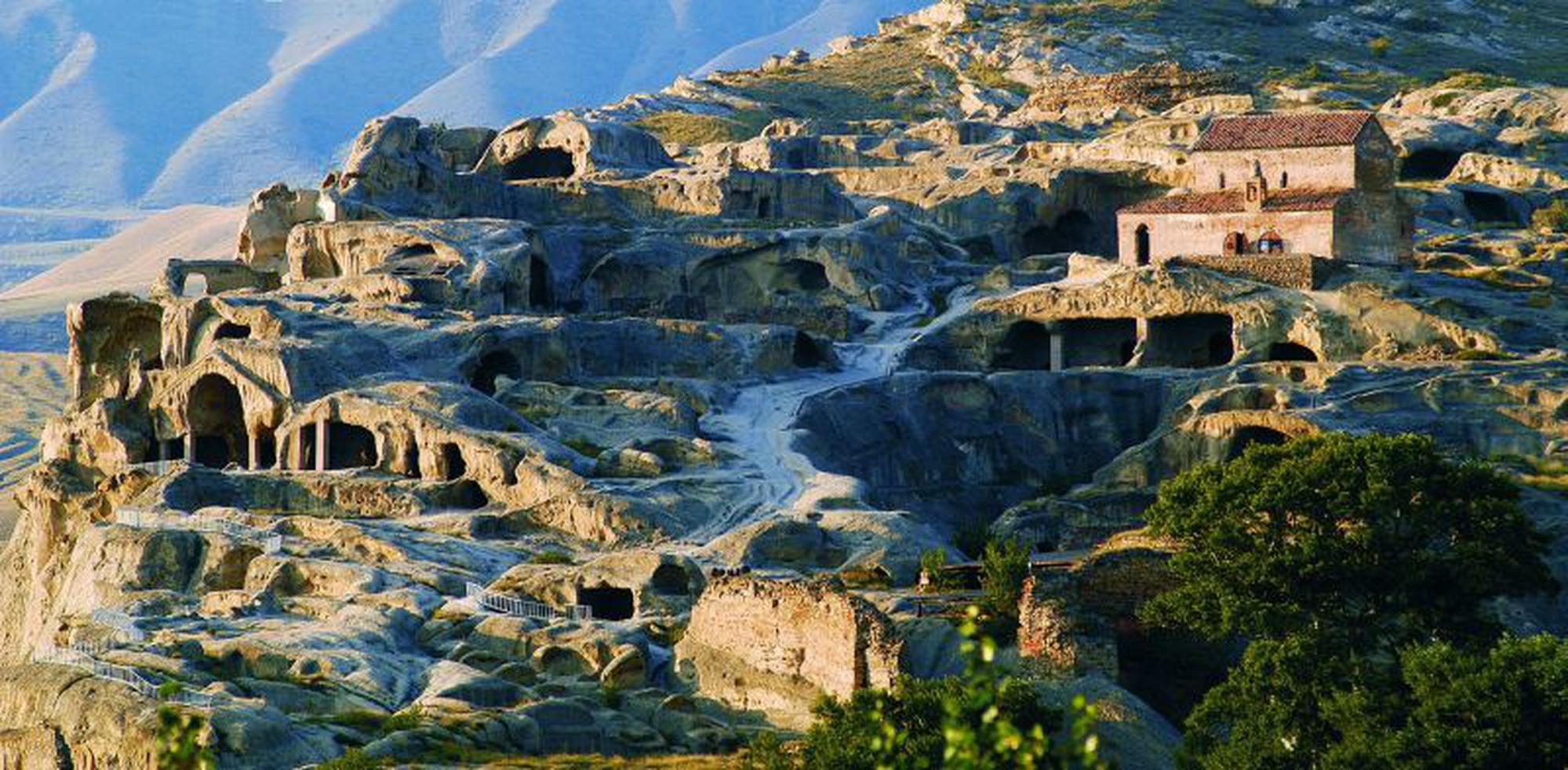 Shida Kartli
Shida Kartli lies at the foothills of Great Caucasus and the forested Trialeti Range. The continental climate in Shida Kartli region is very district from the rest of Western Georgia, however, the mountain peaks are coverd with snow all year around.
Shida Kartli region offers a diverse range of cultural sights including Uplistsikhe cave town, a variety of archaeological sites and a lot of churches, monasteries, fortresses, and a Cathedral.
For visitors seeking adventure, this region offers many unforgettable opportunities. Magnificent gorges and trekking trails, connecting Shida Kartli to the Samtskhe - Javakheti region, are some of the best in Georgia. You can also enjoy biking, trekking, and walking trails at the Tedzami, Ateni (Tana) and Dzama gorges.
Main city of Shida Kartli is - Gori, here you can explore Gori fortress which was built in 11th century. Gori is home town of Joseph Stalin - the Museum of Stalin includes the memorial house where Stalin was born, a museum building with a tower, and his personal armed train.
Near Gori you can explore one of the most significant attraction in Shida Kartli is an ancient cave town - Uplistsikhe - dating back to the 1st millennium BC. In 4th-3rd centuries BC the settelment grew into an important strategic town.