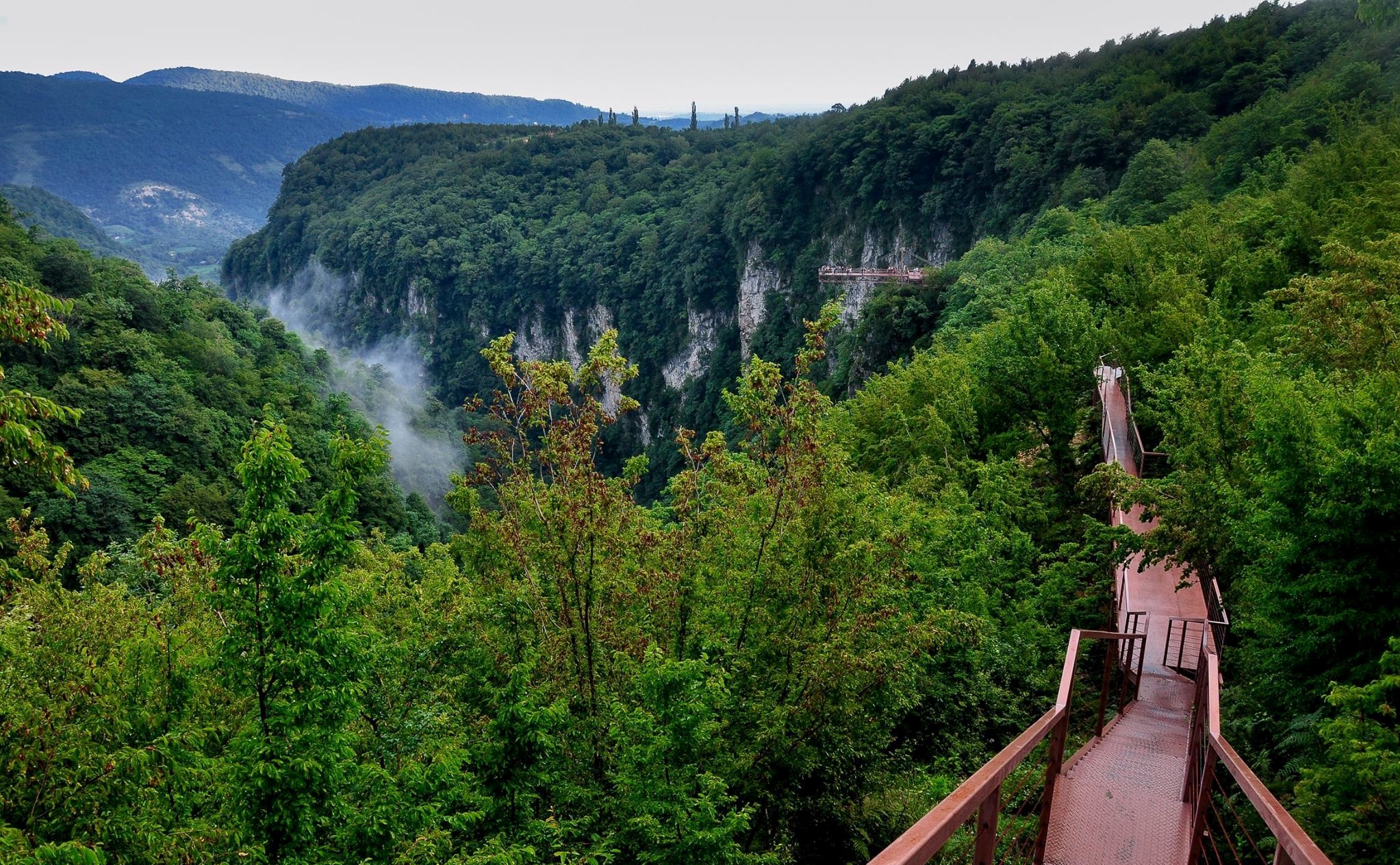 Imereti
The region of Imereti was originally part of the ancient Colchis kingdom. A legendary place, well known for its abundance of gold, it was here the Argonauts were said to have travelled to find the Golden Fleece.
During the 10 - 12th centuries Imereti had a renaissance period in which a number of masterpieces of Georgian architecture were created, including the Bagrati Cathedral and Gelati Monastery Complex - both UNESCO world heritages sites.
Imereti is best known for its spicy, delicious food, its crisp white wine and the friendliness of its inhabitants. Much of Imerti food is cooked in clay pots with plenty of locally grown herbs and walnuts.
Wild canyons, roaring waterfalls and spectacular caves make this region impossible for any adventure seeking tourists to miss. In many of the caves you can find inderground lakes and even original dinosaur footprints, preserved untouched for millions of years.
Main city of Imereti is Kutaisi - is second larges city after Tbilisi.
Main sightseeing are Gelati Monastery Complex which was founded by King David Aghmashenebeli (Builder), in 1106 and you can see his grave in the complex, Bagrati Cathedral, Geguti palace, Motsameta Monastery, Vani Nakalakari, Katskhi Pillar, Prometheus Cave.
There are some SPA resort with termal and mineral waters - Tskaltubo, Sairme, Nunisi,
You can discover here one of the biggest protected area in Europe - The Borjomi-Kharagauli National Park, its covers more then 70,000 hectares of native forest. There are also Sataplia Strict Nature andn Ajameti protected Area.