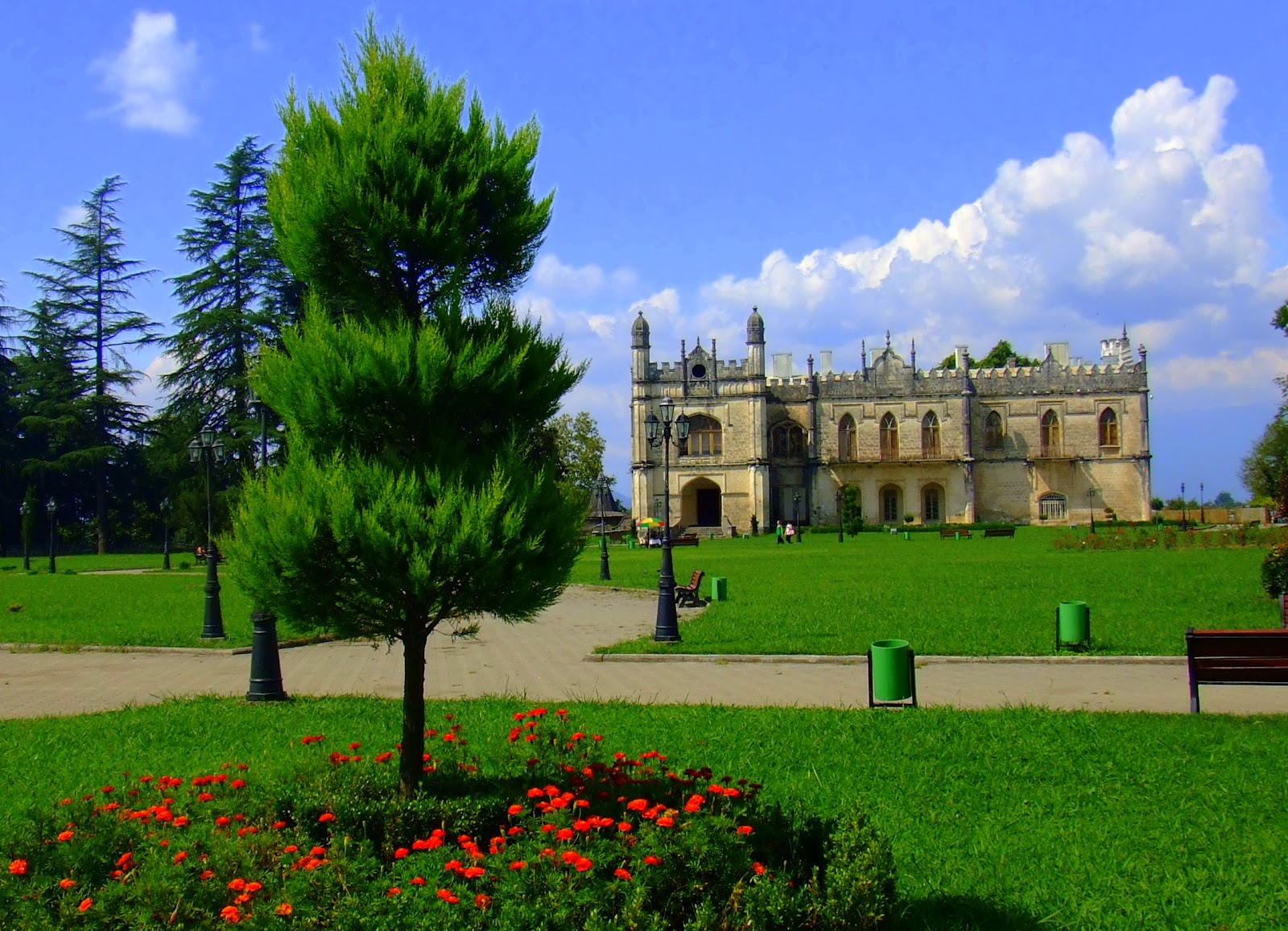 Samegrelo
Tropical summers, mild winters, exotic fruits, hot spicy dishes and unforgettable hosts - Samegrelo is a hard place to leave, located among the ravines created by the Rioni, Enguri and Tskhenistskali rivers and the Black Sea.
Also known as Mingrelia or Mengrelia, this western region is kept warm and humid by the Black Sea, and is home to the Megrelians, a distinctive sub-group of Georgians who have their own language. The north side of Samegrelo is landlocked bu the region Svaneti and the Caucasus Mountains. The region's administrative center is Zugdidi.
Caving, canyoning, kayaking, trekking, biking, bird watching and boating are all activities that can be enjoyed while visiting the Samegrelo region. Marked trails near the Martvili Monastery allow you to enjoy the canyons of Balda, Gachedili gorge and the Motena and Toba caves, cascade waterfall.
Traveling through this region you'll find not only rich Georigan culture, but also the Greek legend of the mythical King Aeetes - the son of the Sun God Helios, who ruled the Kingdom of Colchis. The pre-Christian Kingdom of Colhis was the first Georgian state mentioned in Greek history and mythology, as the country where the Argonauts came to find the Golden Fleece.
Famous place is Dadiani Palace, located in Zugdidi, belonged to the former Dukes of Samegrelo. In 1921 a museum was founded in the palace housing items and archives of the palace's rulers. The museum complex consists of the palace Ekaterine Chavchavadze-Dadiani and Niko Dadiani (19th century) Niko Dadiani's palace contains the larges ballroom in all Georgia and the palace garde is planted with unique trees and bushes from all over the world.

Nature place of visits are Kolkheti National Park, where visitors can find variety wildlife tours.