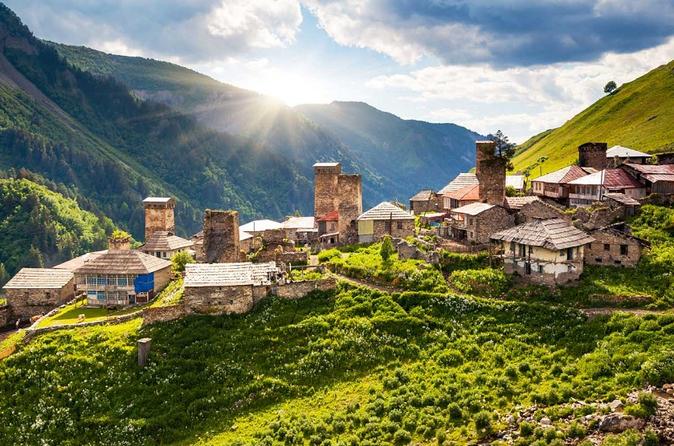 Svaneti
Svaneti, one of the most ancient and historical provinces of Georgia, is located on the southern slopes of the Caucasus mountain range. Aside from the stunning natural beauty, the region's real treasure is the people - the Svans. With their own language, related to but district from Georgian, their own ancient traditions and crafts, and their immense sense of honor, Svans have always been a proudly independent people.
Reflecting their pride and independence, many Svans today still live in 25 meter high medieval stone towers, of which thousands survive. These towers, some with foundations dating back a millennium, were used to protect families in time of war, and it is said that some still house ancient treasures, brought up to Svaneti hundreds of years ago to protect them from invaders. Indeed Svaneti's museums boast world class collections of icons, religious manuscripts and gold and silver jewellery.
With many of its mountain peaks over 5 000 meters the region is one of the world's best locations for mountaineering. Ushba, although not the highest mountain in the range at an impressive 4,700 meters, is the most dramatic mountain in the area and considered one of the most difficult mountains to climb in Europe.
Svaneti is also great for skiers and snow boarders. The newly opened Mestia ski resort has amazing slopes for all standards of skiers.