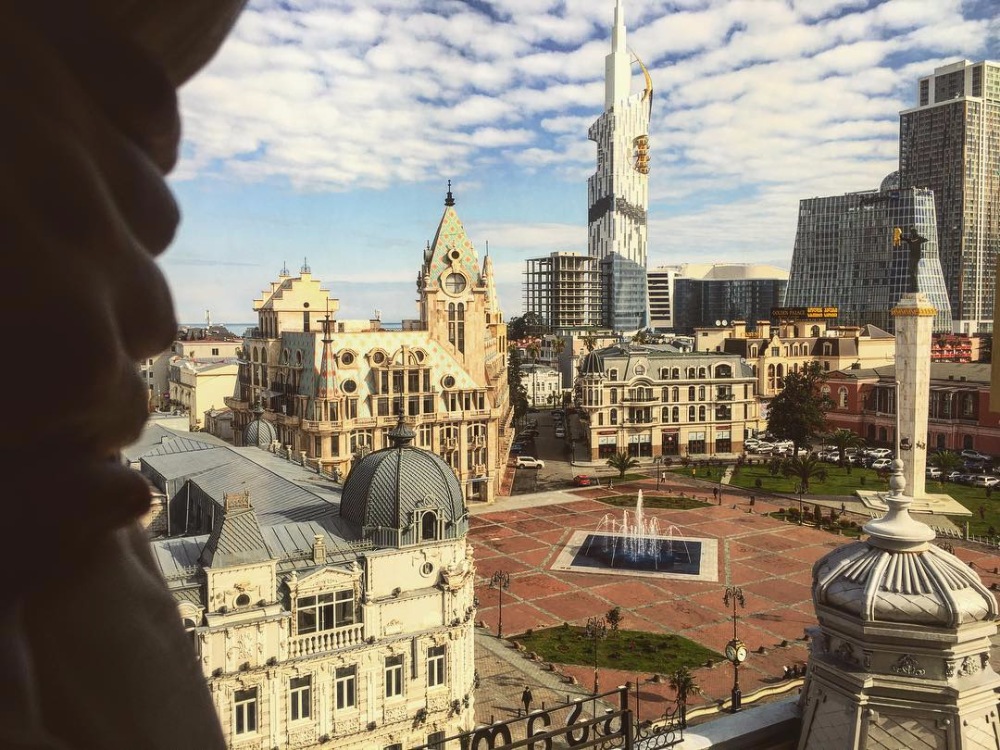 Batumi
Batumi is located on seaside of Black Sea, and is center city of Adjara region. The historic town of Batumi is the main tourist destination. Tracing its history back thousands of years, it was once of the main port on the ancient Silk Road. Today it is a buzzing resort where the world comes to relax and play. Recent investment, modern infrastructure and deluxe five star hotels create an amazing atmosphere for the best holiday you can imagine.
Batumi is a city which visitors find easy to fall in love with , thanks to its unique blend of subtropical coastline and beaches, framed by spectacular snow-capped mountains and boasting legendary nightlife. The health restoring qualities of this combination of sea and mountain air is renowned and perhaps one reason why Georgia boasts an unusually high number of centenaries. The filed around the city are mostly tea and citrus plantations, sweet fragrance of which diffuses throughout the are.
Seaside Park established in 1881, is one of the charms of the city. Locals call it simply the "Boulevard". It stretches 7 km from the center of Batumi, along the seashore to the north-west as a long vibrant and green line. As soon as you approach the Boulevard you start to feel the salty sea air, mixed with the aroma from the hundreds of hundred year old pine and palm trees which line the route.